Good evening from IMG News! This is WhiskeyTangoFoxtrot reporting live from the party zone. Here are the latest headlines:
New Logo for WhiskeyTangoFoxtrot
Following the failure of his bizarre attempt to conquer the world with an army of radioactive mutant squirrels, IMG co-admin and local nutter WhiskeyTangoFoxtrot has launched a new logo in a desperate attempt to improve his public image. In addition to designing the new logo, he approached the 3D guru Pezzarinho17 to create a three-dimensional version of it. Pezzarinho17 gathered a team of 1,500 3D designers who worked non-stop for three weeks; the cost of the project was roughly equivalent to the national debt of the country of Finland, and the power required for rendering caused three nuclear meltdowns.
Livery Competition Super Popular
The latest round of the IMG Livery Competition has already attracted the same number of entrants as the previous round, and there are still two weeks to left to enter. If entries keep coming at this rate, there is a concern that competition judge Pollie may suffer a burnout during the judging. The theme of the round is autocross with local sponsors, and there are seven different cars to choose from.
 2016 Livery Lookout – Citroën DS3 WRC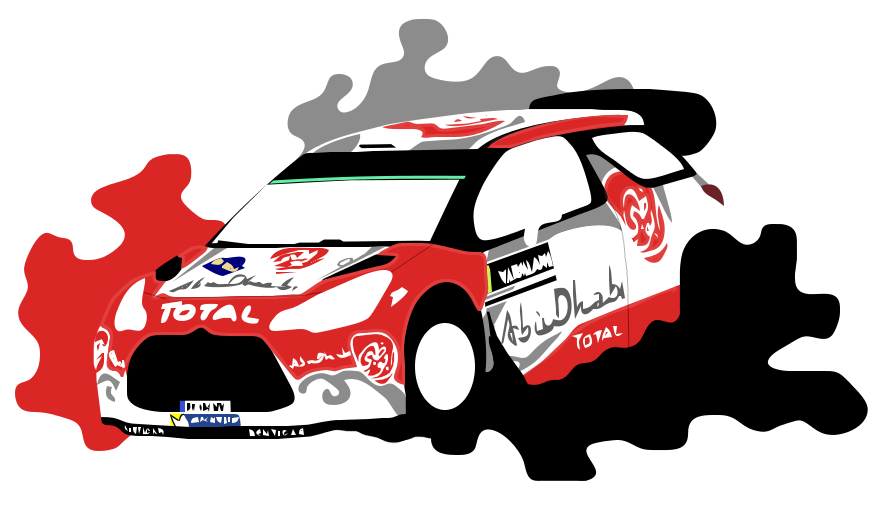 Citroën's Abu Dhabi sponsorship liveries have traditionally not been great favourites among the fans, but this season the French team has come up with a stunner. For the first time the Abu Dhabi logo has been incorporated into the design in an aesthetically pleasant way, and the color scheme is very easy to the eye, reminding of the Munchi's World Rally Team colors from years ago. This reporter hopes for a succesful season to Kris Meeke, Sébastien Lefebvre and Craig Breen because this beauty deserves to stand on the podium.